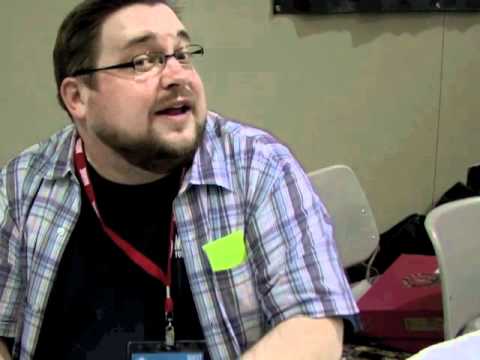 Sitting Through Django While White Folks Are...
omarholmon: Yeah….pretty much….
6 tags
An Oldie, but a Goodie
This short, three panel little diddy was one of the very first things I created back when I returned to Columbus from DC in 2009. I was alone in my very first outside-studio-space (and by that I mean a studio that was not just a room in my apartment) reading a lot of George Herriman's Krazy Kat (hence the title of the strip) mix that with the fact that I was generally bummed about life and...
1 tag
9 tags
1 tag
1 tag
1 tag
1 tag
1 tag
Dan Harmon Poops: HEY, DID I MISS ANYTHING? →
danharmon: Kids: A few hours ago, I landed in Los Angeles, turned on my phone, and confirmed what you already know. Sony Pictures Television is replacing me as showrunner on Community, with two seasoned fellows that I'm sure are quite nice - actually, I have it on good authority they're quite nice, because… Community is dead, long live Community!
1 tag
1 tag
Drawn: Comics Correspondence Course with Frank... →
drawnblog: Cartoonist and Comics Journal columnist Frank Santoro is about to start the second of his correspondence courses, with a deadline for applications of May 30th. Complete details here. You might know Frank from his books Cold Heat and Storeyville, or more recent turns in Sammy Harkham's…
1 tag
7 tags
3 Poems
I was thinking of posting these pieces individually, but then I decided against it (obviously). Honestly, it would be cheating. Why use up three different posts back to back and carpet bomb someone's tumblr feed just to make it look like I'm being a good blogger and posting more. Nah, I might as well post them like this.  These three poems were ones I've sent out recently to a...
1 tag
1 tag
1 tag
1 tag
1 tag
1 tag
1 tag
8 tags
GOOD COMICS: Sammy Harkham
I hate that, for the most part, a lot of the people I know think of comics as "kids stuff". More accurately, they equate comics with "superheroes". This is a fact that silently puts me into a rage. Comics are a wondrous and magical medium, a medium unlike any other out there. A blissful marriage of illustration (or any static image) and prose, a combination with its own...
8 tags
Sketchbook Update 7
So I decided, in an effort to post more content to this blog, I should start sharing my warm-up sketches with ya'll (Hello? *echo*)  Instead of showing you all of my old ones we'll just start fresh. We begin with a contradiction: Last Friday's warm-up sketch.  I was at my local coffeeshop (Cup O' Joe) and this gentleman was sitting in front of me, engaged in a loud...
7 tags
These Minutes, Years
I rarely ever get nightmares. But it seems that when I do, my subconscious attempts to make up for their absence by creating an exceptionally brutal scenario to live through. Case in point: Last Night.  I'm not going to get into the specifics, all one needs to know is that I tried to go on through the day and forget about it, but that proved to be a herculean task. So, in an attempt to...
7 tags
Morse Code in Rouge
Anger is a volatile emotion. Unstable, it can wax and wane easily between violence and depression. Or - as such is my current case - hopelessness. It's easy to get caught up in world events and feel as though the walls are closing in, especially in this borderline Orwellian post-9/11 world. What's not as easy is to find some sort of hope, some sort of light to hold onto. Something...
3 tags
9 tags
A Frank and Honest Discussion
One of the last posts where I find old pencils and color over them. Promise. No more residual 'I Kill Comic' strips. This one's a little different though. This didn't actually start life as a proper strip (as in Bristol boards, pencils, inks, etc etc) it was actually just a throwaway practice sketch in my book, but the more I looked at it the more I feel in love with it....
5 tags
Some Like It Joyless and Cold
A comic strip I drew back in 2009, a residual from my old series of semi-autobiographical strips entitled "I Kill Comics". I don't remember why I decided against posting this one during the initial run, but I stumbled across the black/white linework last night when clearing out space on my hard-drive.  I can write books on the strip's subject matter, so I'm...
5 tags
Damn You Will Shortz!
This is an older strip, drawn back in March of 2010 though I only colored it and posted it recently. It's dedicated to my friend Jim Stuntz who I met when I lived in DC briefly back in 2009 and (unknown to him) got me addicted to the NYT crossword puzzle.  This was a part of a series of semi-autobiographical comics strips I started back in 2007 called "I Kill Comics". I ended...
6 tags
5 tags
5 tags
8 tags
5 tags
6 tags
4 tags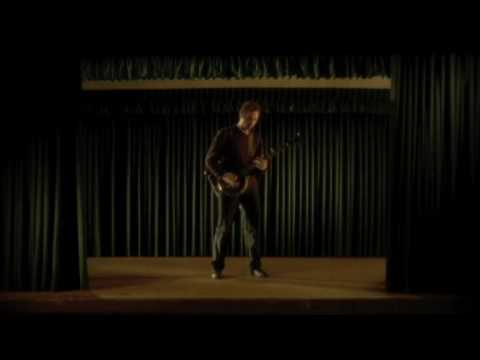 6 tags
Random Scene #1
From time to time I suffer from Writer's Block, though it's less "Writer's Block" and more "Full Creative Constipation". Truth be told, it happens quite often.  I figured through trail and error, that one way to alleviate the constipation is to sketch out random scenes of dialogue. Most of the time I write it out on a scrap piece of paper, or a quick...
1 tag
6 tags